All Otrio games are signed by the inventor!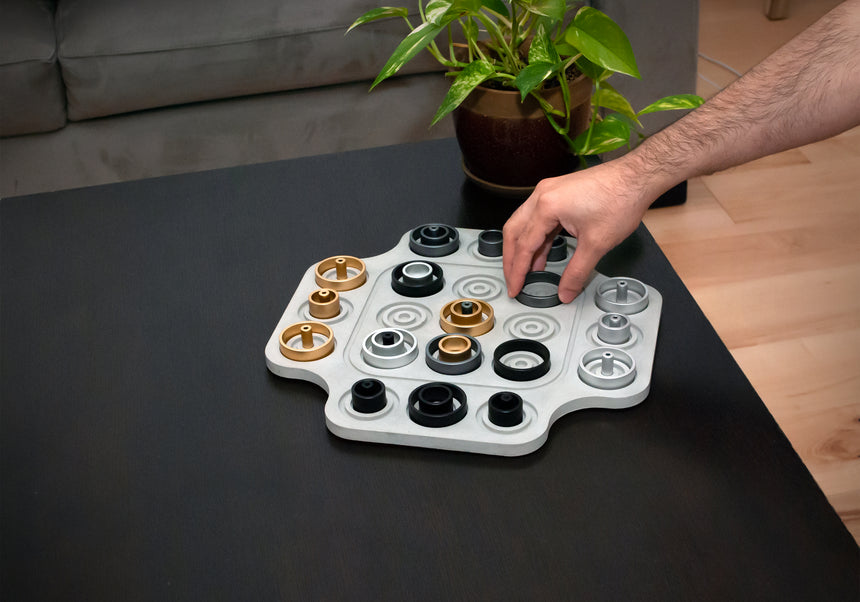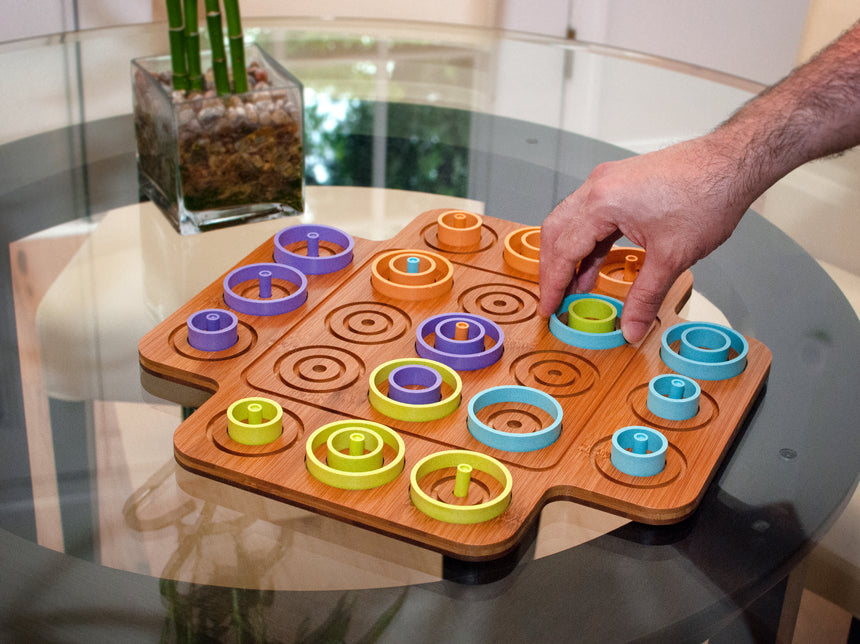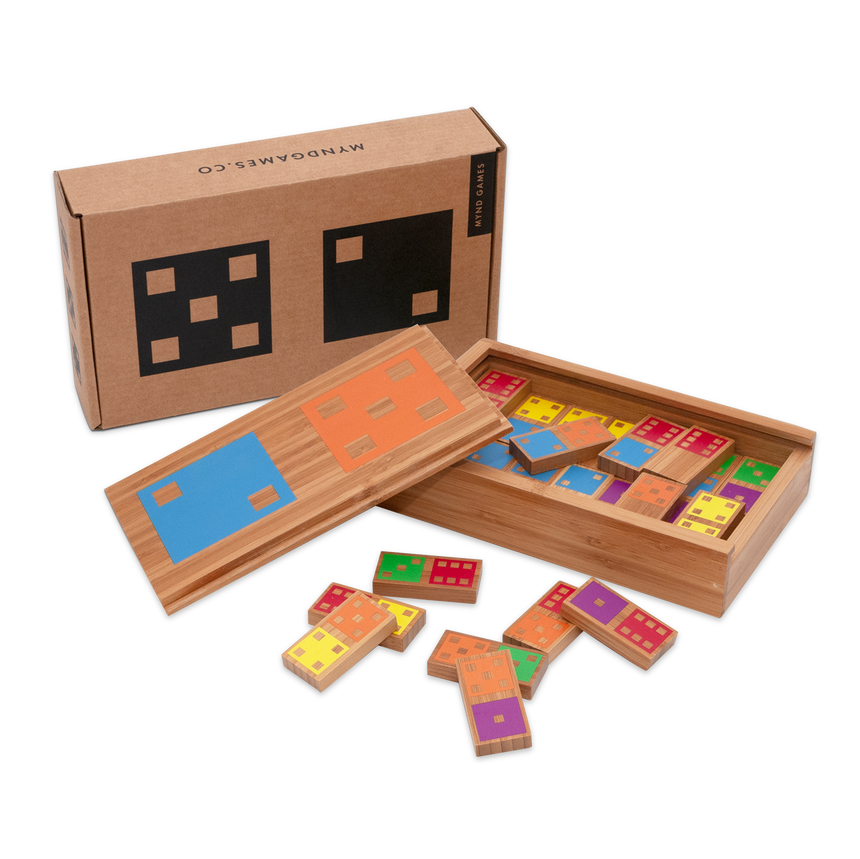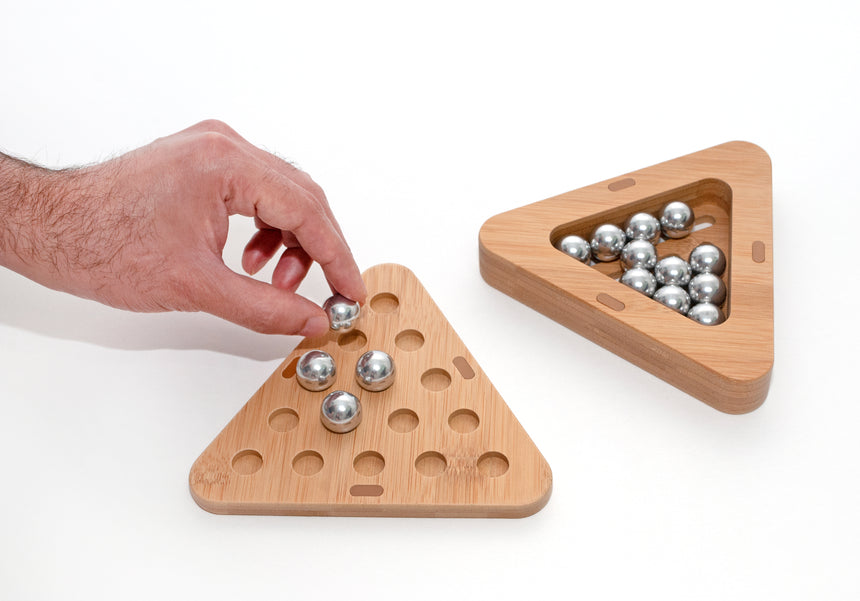 Topher (Amazon)
Beautiful quality, and a game concept with which almost everyone is familiar, making it SUPER easy to understand. A classic game has been given a new life. 
Dave L. (Amazon)
Great gift for the board gamer in your family. Simple concept, difficult to master. Easy enough for my 5-year-old to play, difficult enough to lose to the same 5-year-old.
Brae (Target)
This is the best tic-tac-toe game ever. There is strategic thinking skills, loud laughter, and a lot of fun. Those that have this game know what I mean.
Kindle Customer (Amazon)
We have our grown children, their spouses, and their children stay with us Christmas Eve and Christmas Day. We bought this game hoping people might play it while they were here. And play they did. The game was used almost constantly this year. It is easy to learn, easy to play, but still intellectually satisfying even for adults. This game is a must have, especially for families.
EstherNev (Target)
I love this game! I am a mathematician and love a game with good strategy but I also want a game that is lighthearted and fun at the same time. This game is perfect! Quick playtime, challenging for every age group, easy rules, and great aesthetics. I am 24. I played with my 4 year old niece and my 55 year old mother and we all had a blast. Do yourself a favor and buy this game!
Gracie J (Amazon)
My husband and I love this game! We play each other all the time! We also enjoy that when we have friends and family over we can teach them the game on about five minutes and get started playing right away!! It has made for many fun nights away from the tv!!
DHMom (Target)
This is one of those rare games that people of all ages can enjoy and compete fairly. One time one of my elementary age kids will win fair and square. The next time maybe my husband or I will win. Otrio is simple to understand but strategically challenging so it really is great for everyone. Even my mother (in her 60's) loves it and has gotten all her friends into it. If you're thinking of getting this, you will not be disappointed!
AG Clark (Amazon)
I have used this game in my middle school classrooms and at home as a family game with my 5 and 7 year olds. At each age, this game becomes a favorite. I describe it to people as a "more complicated tic tac toe." My kids have picked up on the concept of strategizing and thinking ahead instead of making moves impulsively. And it is as much fun for the parents to play as it is for the kids!